Architects are always making things out of shipping containers, and it is easy to forget that these big steel boxes are not relics of the past. We rarely think of them in their functional, utilitarian context of the actual shipping industry, but the container is still the method of choice for inter-continental freight moving. And innovation is still happening at a gigantic scale in this sector. Daewoo Shipbuilding and Marine Engineering is a company in the port of Okpo, South Korea. They are now constructing the world's largest ship — and 12 of it.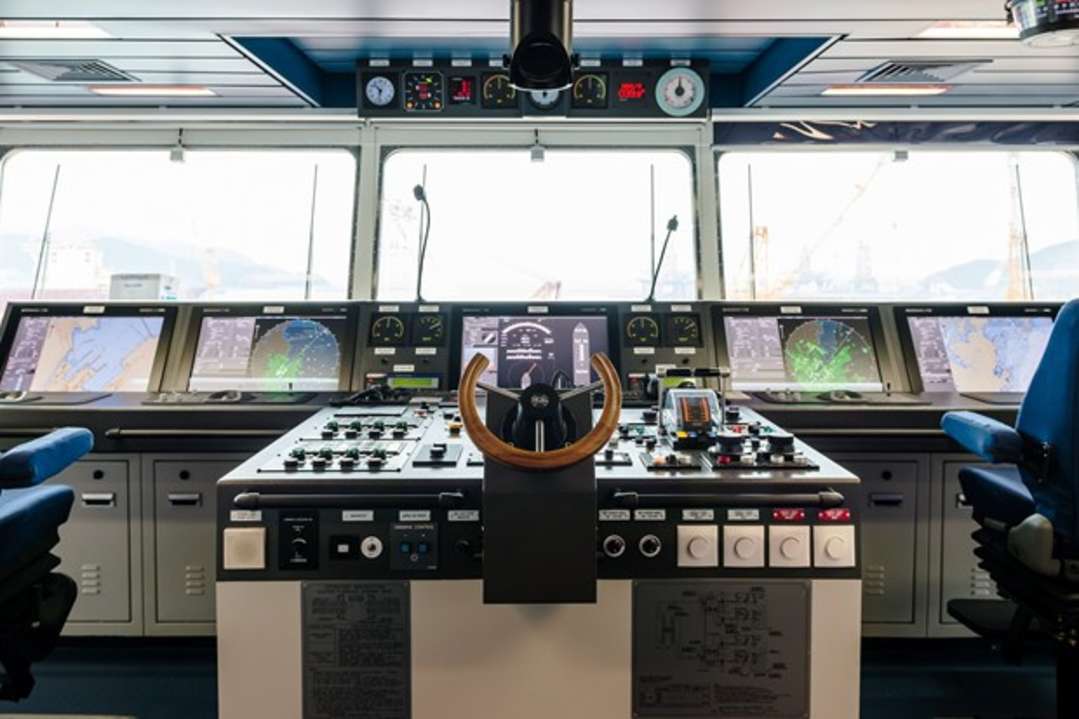 Before we start planning how to turn it into thousands of pop-up cafes and boutiques, let's take a look at this monstrosity. Danish shipping company Maersk Lines has ordered 20 of the ship for delivery by 2015. They will serve the northern-Europe-to-Asia route."You don't feel like you're inside a boat, it's more like a cathedral," Wired's photographer Alastair Phillip Wiper says. "Imagine this space being full of consumer goods, and think about how many there are on just one ship. Then think about how many are sailing round the world everyday. It's like trying to think about infinity."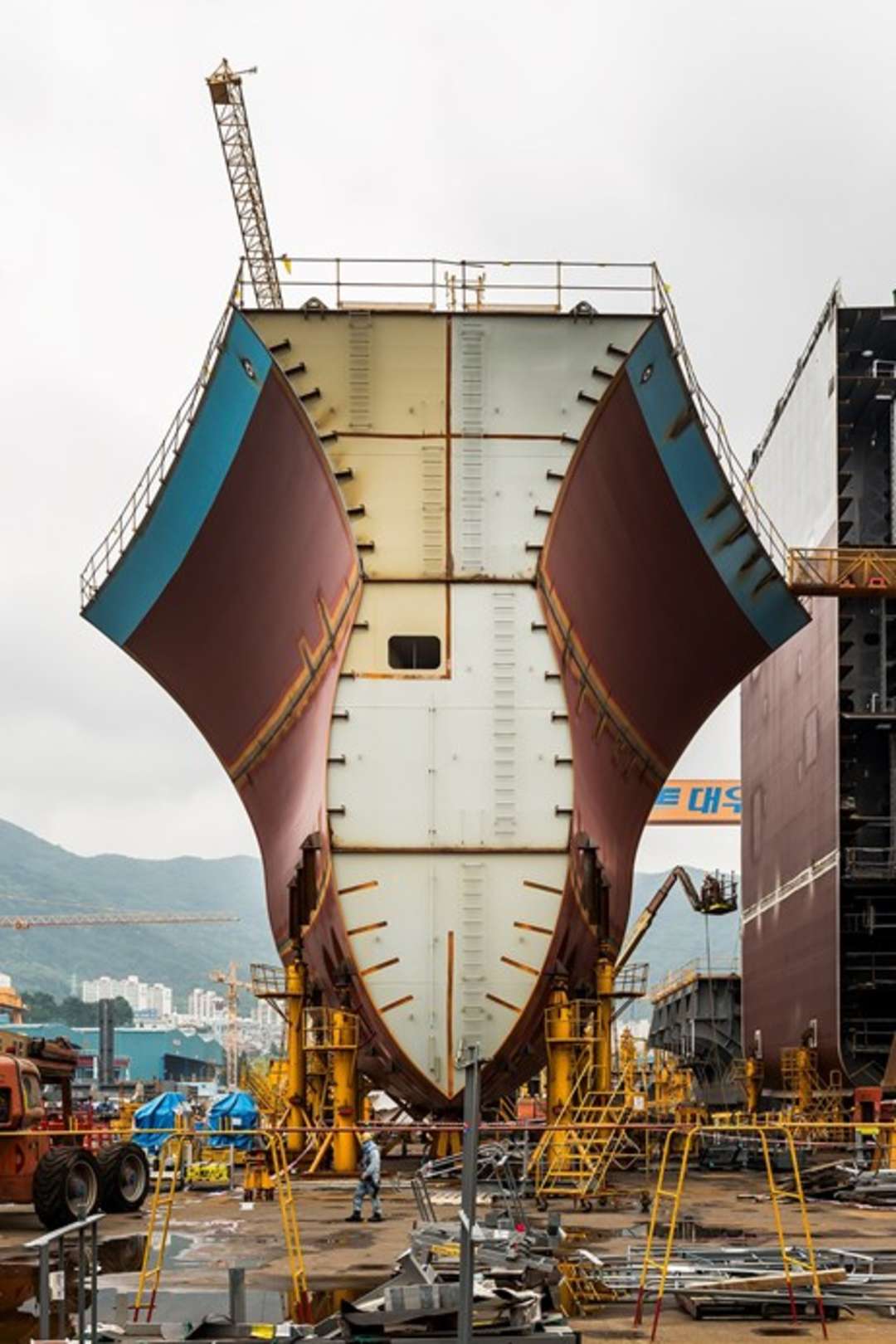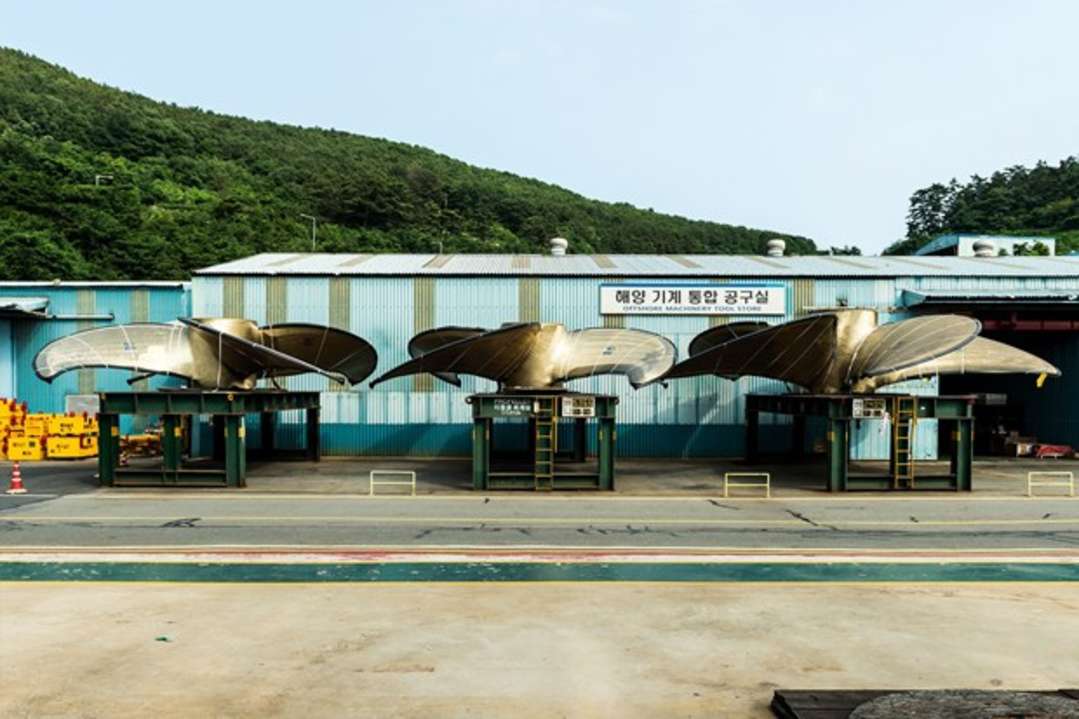 These new ships have some innovations that allow them to carry up to 864 million bananas (18,000 20-foot shipping containers arranged in 23 rows). This includes a design that allows containers to be stacked 11 levels deep beneath the deck of the ship, and up to 10 levels high on top. Also, the bridge has been moved forward, to allow more to be stacked without obstructing the view.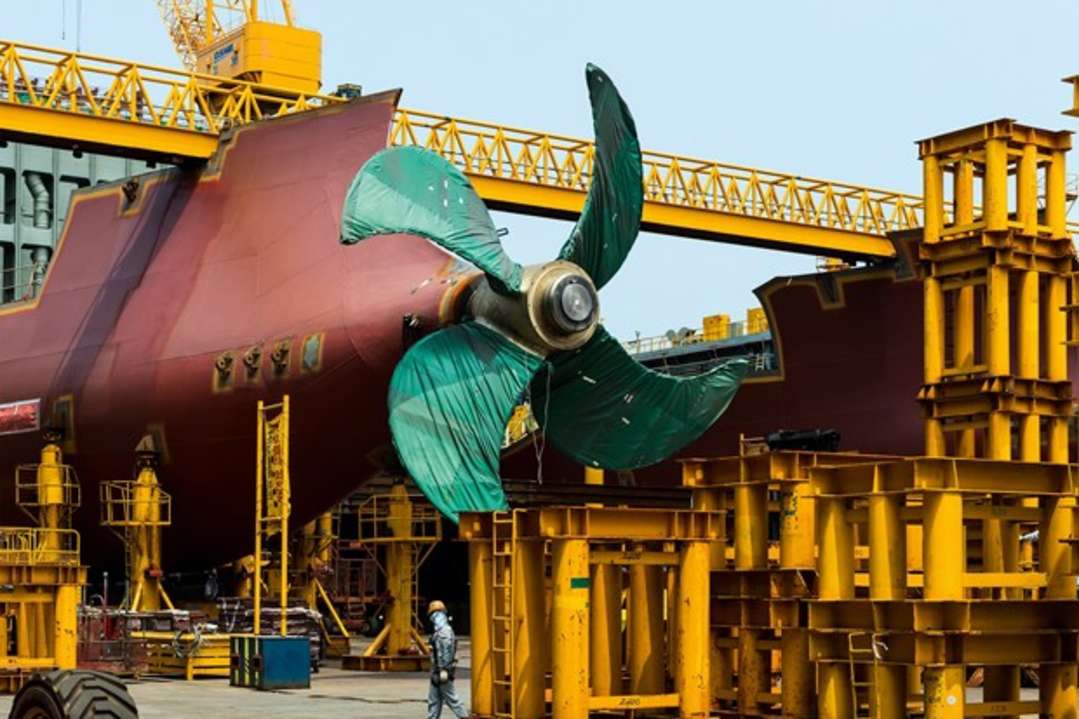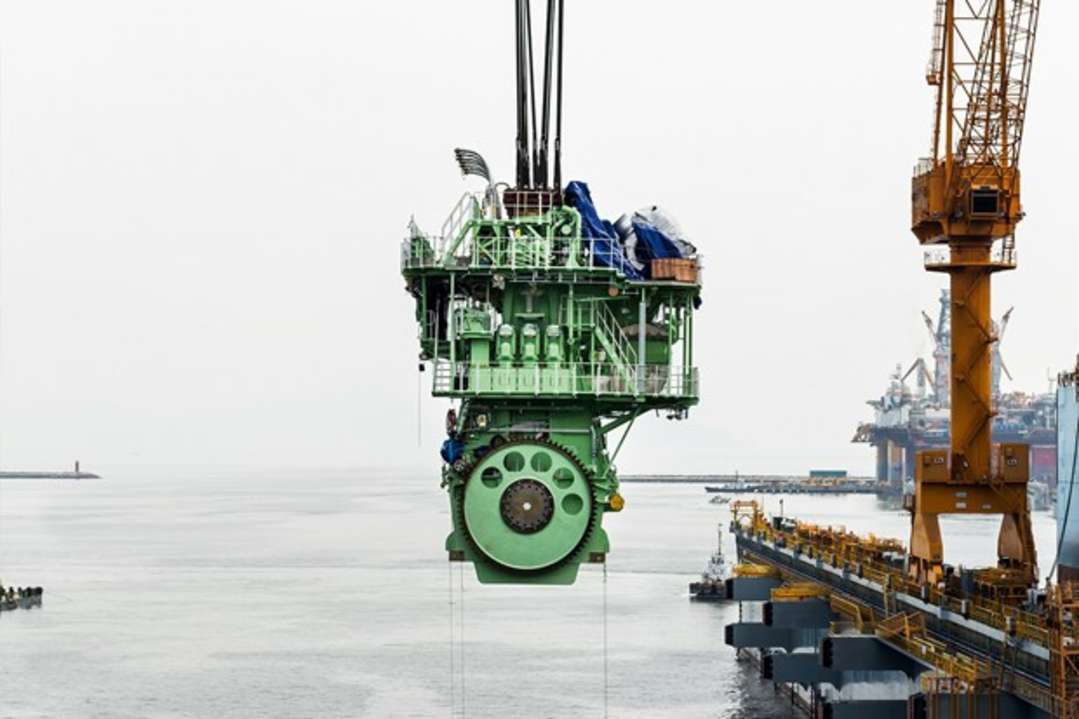 425 prefabricated segments make up 21 giant "mega-block" cross-sections painted with 252,350 gallons of paint, mostly anti-corrosive epoxy and the proprietary Maersk brand color, "Hardtop AS-Blue 504".
The 70 ton, 32-foot propellers are made in Germany, and the twin-skeg propulsion system uses two engines and two four-blade propellers, instead of the more common single six-blade propeller. Lars Peter Jensen, captain of the Matz Maersk, has served on four of the ships that were previously the world's largest.